SHOP IN STORE
Steven Brown Art Store 35 Newmarket St, Ayr, Scotland, KA7 1LL
We are excited to announce that our store is reopening on Monday 12th April at 10am. 
We look forward to welcoming you, our fans back into our Ayr store to enjoy a safe, 'feel good' shopping experience. 
Temporary Opening Hours
Monday   10am - 3pm
Tuesday  10am - 3pm
Wednesday - Closed
Thursday  10am - 3pm
Friday  10am - 3pm
Saturday  10am -3pm
Sunday - Closed
Our flagship Ayr store showcases all of Steven's art, so whether it's a colourful canvas, snuggly cushion or a birthday gift for your friend, we've got it all right here.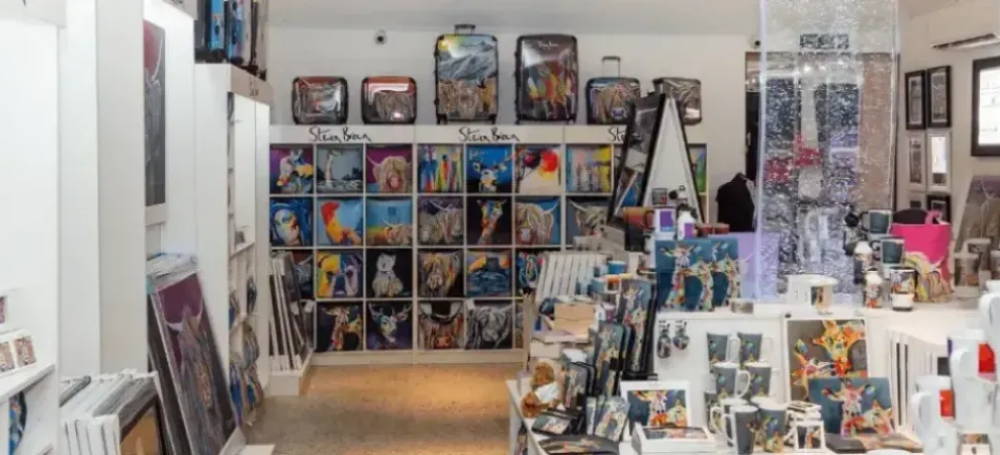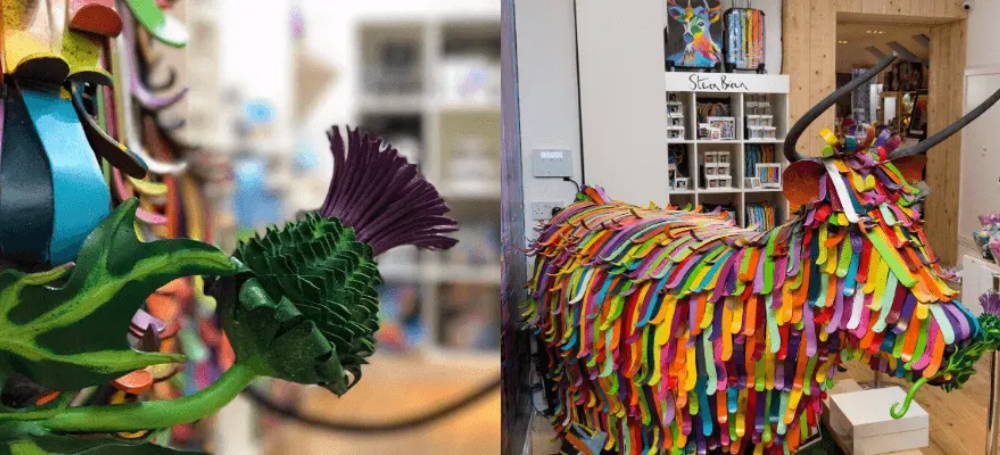 Pop into our Ayr store and you may even get to meet Steven! He loves spending time at the shop, getting inspiration, doing a spot of painting, and chatting to you, his loyal fans.